Vinhomes increases leasing opportunities by connecting property owners and renters through its new e-commerce feature
On September 6, 2021, Vinhomes JSC (Vinhomes) announced the launch of a new feature - "Posting rental real estate information" on its e-commerce platform https://stay.vinhomes.vn/; thus opening up opportunities for "one-touch connection" transaction between Vinhomes real estate owners and renters.
The new "Posting rental real estate information" feature brings a series of attractive benefits exclusively to Vinhomes property owners and renters. While Vinhomes continuously updates and improves communication methods with customers, this is considered a big change in the real estate rental market.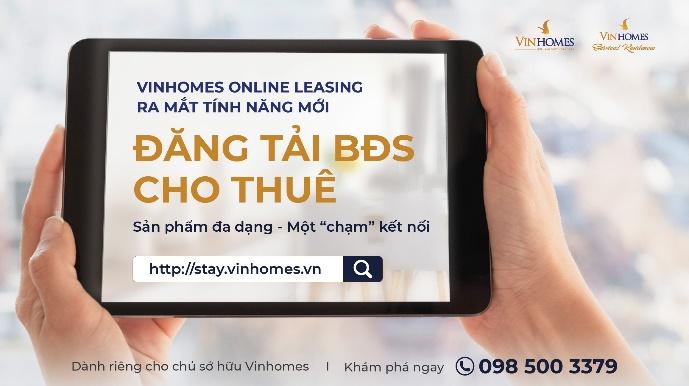 By using the "Posting rental real estate information" on the website https://stay.vinhomes.vn/, owners can actively post rental property information following just 4 steps with quick "click" gestures.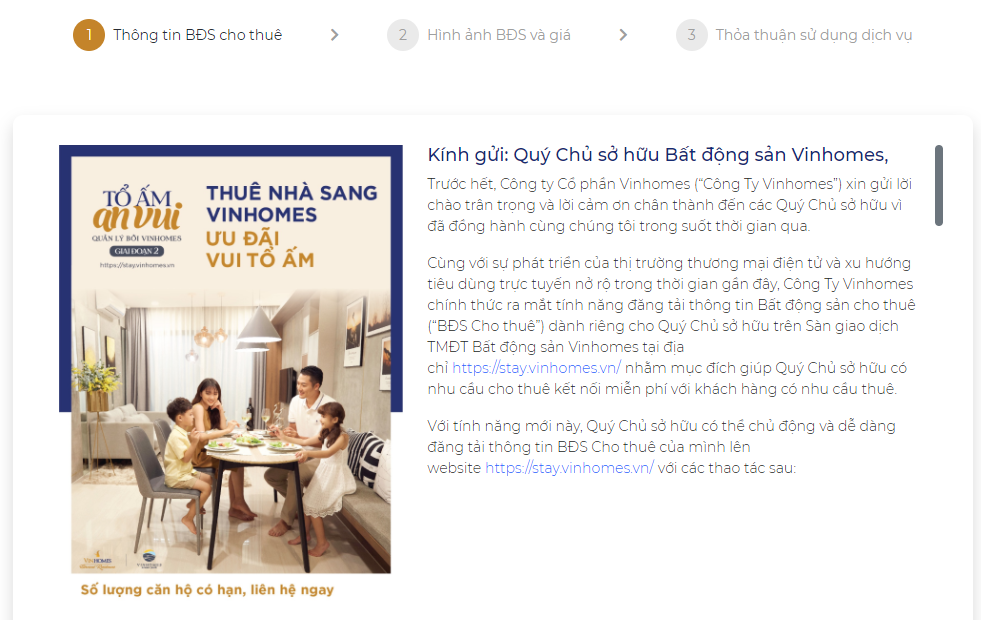 Owners and customers do not need to pay any fees when making transactions on the website stay.vinhomes.vn. Owners can post various types of real estate for rent, including apartments, villas, shophouses, etc. at projects such as Vinhomes Ocean Park Gia Lam, Vinhomes Smart City Tay Mo, Vinhomes Riverside, Vinhomes Symphony, Vinhomes Grand Park, etc., along with relevant information and local amenities.
To help owners to set reasonable rental prices and gain the advantages of being quickly approached by favorable customers, Vinhomes has conducted rental market surveys from time to time to recommend reasonable rental price brackets in each project for each different type of real estate.
>> See more Vinhomes Serviced Residences launch incentives to support customers renting serviced apartments at the Vinhomes Ocean Park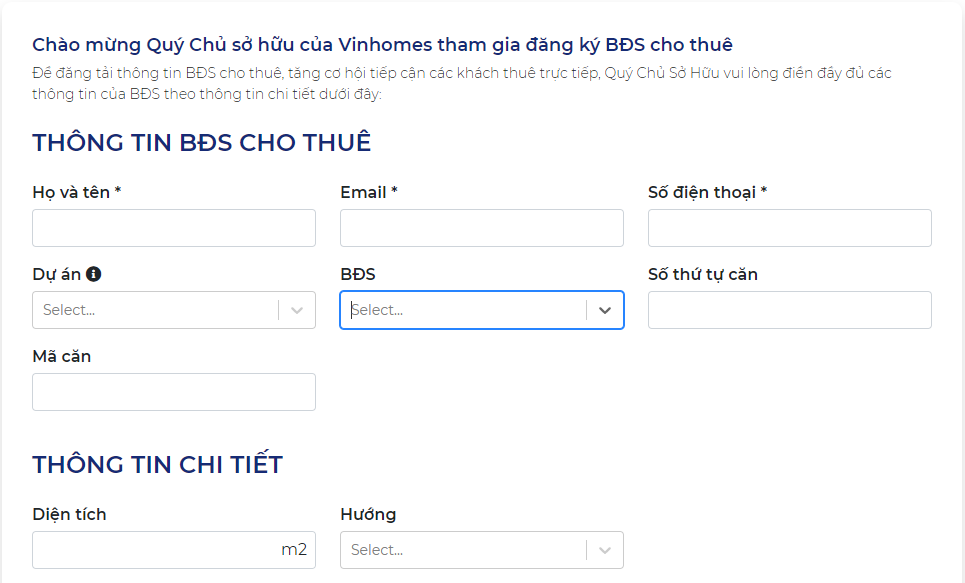 The development of new e-commerce features for rentals during the complicated COVID-19 pandemic shows Vinhomes' efforts to maximize the benefits of customers choosing to buy the Company's products while providing them with the best experiences doing business in the trend of booming e-commerce in Vietnam.
If you are choosing a satisfactory apartment or in need of more advice on how to post your rental property, please contact:
Website: https://stay.vinhomes.vn/
Hotline: 098 500 3397
Email: [email protected]
SEE MORE: